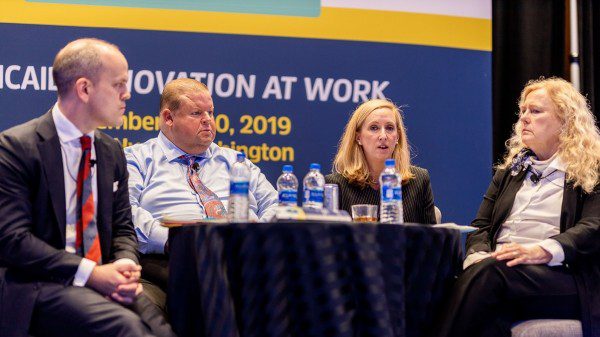 Become a Sponsor
at the MHPA Annual Conference
Annual Conference Sponsorship
A variety of sponsorship opportunities will be available for MHPA21 set for September 22-24 at the Grand Hyatt Washington, DC. MHPA's annual meeting is the nation's largest Medicaid-only conference in the country! Don't miss out; begin preparing for your participation today.
($50,000 – ONE [1] LEFT - Medicaid MCOs Only)
Highlight your transformational work by providing opening remarks at a plenary session during our Annual Conference. Health plans, in past years, have showcased their community relationships as well as vignettes about a beneficiary's experience and personal story. Opportunity also includes eight (8) complimentary Annual Conference registrations.
State Plan Presidents and Market Leaders Reception
TAKEN
($25,000 – 1 Available)
This is a unique opportunity for one company to sponsor and briefly speak during MHPA's most exclusive event of its Annual Conference, which features Medicaid state plan presidents, CEOs, regional market leaders, and national business segment officials from MHPA's member health plans. The event is reserved solely for MCO officials and is an invitation-only, non-transferable reception in a relaxed setting. Opportunity includes two (2) complimentary conference registrations.
(15 Available)
$10,000 for Policy Sessions
$5,000 for Technology and Operations Sessions
An opportunity for companies to sponsor a specific breakout session in one of the three MHPA20 conference tracks: (1)Technology; (2) Policy; and (3) Operations. Opportunities include introducing the session's topic as well as panelists presenting. All the Technology and Operations sessions will showcase a company partnering with a Medicaid health plan while the Policy sessions will only be presented by health plan officials. Opportunity includes one (1) complimentary conference registration for Policy track sponsors.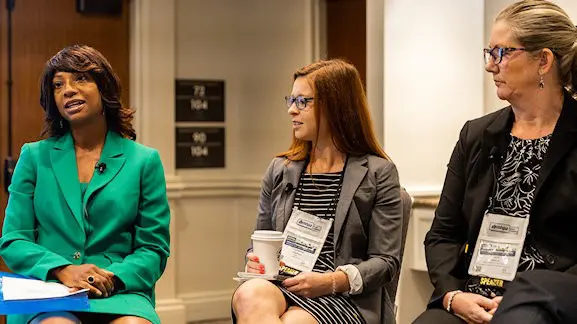 ($10,000 – 20 Available)
Share your ideas, products, and services for Medicaid-managed care during our Annual Conference. This sponsorship includes one (1) 10'x10' booth in Grand Ballroom, company recognition in the annual conference's event program, website, and app, along with one (1) complimentary conference registration and one (1) push notification to all attendees promoting your booth's location.
($5,000 – 7 Available)
These individual branding sponsorships provide an opportunity for companies to sponsor an item and include their logo on either the attendee bags, the charging stations, the directional signage, attendee badges, the conference app, the hotel key card, or the conference Wi-Fi.